The 2023 Library of Congress Lavine/Ken Burns Prize for Film opened for submissions on February 15 and closed on May 15, 2023. Read on for more information on selection criteria and how to apply next year.
1. The project must be a late-stage documentary film with a running time of 50 minutes or more.
2. The subject matter of the film must be American history.
3. The applicant must have previously produced or directed at least one long-form documentary for broadcast or online distribution.
4. Industrial, promotional, branded content, or instructional films are not eligible.
If you have questions about the submission process, please direct them to submissions@betterangelssociety.org.
A National Award for History Documentary Filmmaking
Documentary films on issues of importance to our nation create space for us to have mutually informed conversations about our history. The documentary film medium is perhaps the most relevant and powerful means by which we can explore our history and ourselves. The lessons learned from our past inform and inspire our future.
Bringing this critical educational tool to as broad an American audience as possible is our goal.
This annual national prize, now in its fifth year, is designed to provide finishing funds, including outreach and marketing, for feature-length U.S. historical documentaries in the tradition of Ken Burns.
The establishment of the Library of Congress Lavine/Ken Burns Prize for Film reflects the critical role history documentary film plays today in educating Americans about the American story. The Prize is bestowed by Librarian Carla Hayden and filmmaker Ken Burns who will co-chair a national jury of esteemed scholars, filmmakers, and journalists. The Library of Congress Lavine/Ken Burns Prize for Film joins other awards bestowed by the Library of Congress including the Gershwin Prize for Popular Song, the Prize for American Fiction, and the Kluge Prize for the Study of Humanity.
The Library of Congress Lavine/Ken Burns Prize for Film is made possible through a generous donation by Jeannie and Jonathan Lavine. The Crimson Lion/Lavine Family Foundation invests in philanthropic efforts directed at leveling the playing field for individuals and families. The Foundation supports organizations that strengthen society through education, research, innovation, public policy, direct service, and advocacy. As ever more Americans learn history watching historical documentary films, the Crimson Lion/Lavine Family Foundation makes possible this Library of Congress national prize with The Better Angels Society. The Library of Congress Lavine/Ken Burns Prize for Film will support the creation of exemplary films that live on as enduring educational assets for all Americans, enriching the democracy and informing our understanding of the American story.
The 2023 Library of Congress Lavine/Ken Burns Prize for Film Finalists are:
Click on each image for additional information and to watch a first-look trailer.
WINNER: DROP DEAD CITY – NEW YORK ON THE BRINK IN 1975
Directed by Peter Yost and Michael Rohatyn
DROP DEAD CITY documents the NYC Fiscal Crisis of 1975, an extraordinary, overlooked episode in urban American history that saw an already-crumbling city of 8 million people brought to the edge of bankruptcy and social chaos by a perfect storm of debt, greed, ambitious social policy, and poor governance.
RUNNER-UP: THE DISAPPEARANCE OF MISS SCOTT
Directed by Nicole London
THE DISAPPEARANCE OF MISS SCOTT tells the story of the incredible Hazel Scott, jazz darling, Hollywood star, and civil rights pioneer years before the formal civil rights movement began. The first African American with a network TV show. Wrongfully accused of Communist sympathies, her career shattered. Soon after, she was in exile, erased.
THE HARVEST: INTEGRATING MISSISSIPPI'S SCHOOLS
Produced by Douglas A. Blackmon and Sam Pollard
THE HARVEST is a deeply personal documentary depicting one southern town's painful struggle to integrate its public schools at the height of the civil rights movement and the manifold repercussions of those events continuing to the present day. The film is grounded in journalistic inquiry and historical scholarship.
THE INCOMPARABLE MR. BUCKLEY
Directed by Barak Goodman
The Incomparable Mr. Buckley is a biography of one of the 20th Century's most charismatic, controversial and influential political figures, William F. Buckley, Jr. Featuring a large cast of contemporaries, acolytes, and critics, the film reveals how WFB practically invented the modern conservative movement.
MAX ROACH: THE DRUM ALSO WALTZES
Directed by Sam Pollard and Ben Shapiro
MAX ROACH: THE DRUM ALSO WALTZES explores the life and music of the legendary drummer, bandleader, and social activist – a remarkable series of creative peaks, personal struggles, and reinventions – from Jim Crow to the Civil Rights years, from the heady days of post-war modern jazz to hip hop and beyond.
MODERNISM INC.: THE ELIOT NOYES DESIGN STORY
Directed by Jason Cohn
MODERNISM INC. tells the story of Eliot Noyes, the influential architect of comprehensive corporate design programs in the mid-20th Century. Noyes is most noted for his work at IBM, where he transmitted Modernist thinking, set the standards for corporate design, and played a critical role in the rise of computers.
Past Winners and Finalists
FLANNERY
Winner
A gothic story fueled by televangelists and girls with wooden legs, "Flannery" covers the biography of writer Flannery O'Connor with archival footage and creative motion graphics. A devout Catholic who walked with crutches, O'Connor wrote about the enduring prejudices of the post-war south. Mystery and manners abound in this work. Directed by Elizabeth Coffman and Mark Bosco, S.J.
Runner-Up
MAE WEST: DIRTY BLONDE is a feature-length historical documentary film developed by Peeled Grape Productions LLC for PBS' American Masters. The film explores the extraordinary career and legacy of this complex cultural figure, who left an indelible imprint on American entertainment as a writer, performer, and agitator for social change. Directed by Sally Rosenthal & Julia Marchesi.
MR. SOUL!
Finalist
Before Oprah, before Arsenio, there was Mr. SOUL! An in-depth look at the late 1960s WNET public television series SOUL! and its producer Ellis Haizlip, who provided expanded images of African Americans on television, shifting the gaze from inner-city poverty and violence to the vibrancy of the Black Arts Movement. Directed by Melissa Haizlip.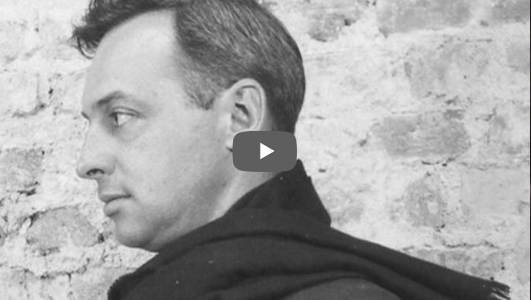 THE ADVENTURES OF
SAUL BELLOW
Finalist
This is the first major documentary on one of America's greatest writers, Saul Bellow.  The film examines Bellow's influence on American literature, explores Bellow as a public figure, and looks at how he dealt with key issues of his time, including race, gender, and the Jewish and immigrant experience. Directed by Asaf Galay.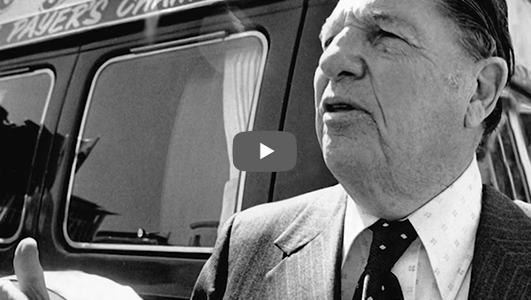 THE FIRST
ANGRY MAN

Finalist
The First Angry Man tells the story of political outsider Howard Jarvis and the California property tax revolt he led during Governor Jerry Brown's first term in 1978. Historians credit Jarvis' campaign for Proposition 13 with triggering a national anti-tax, anti-government movement with immeasurable and enduring consequences. Directed by Jason Cohn & Camille Servan-Schreiber.
9 TO 5: THE STORY
OF A MOVEMENT
Finalist
This historical documentary tells the story of a grassroots national movement of women clerical workers who endured low pay, disrespect and sexual harassment. By the early 1970s, they had had enough. They gathered their courage, rose up against their bosses and started fighting for a better life. Directed by Steven Bognar & Julia Reichert.