LIBRARY OF CONGRESS LAVINE/KEN BURNS PRIZE FOR FILM
On October 18, The Better Angels Society and other partner organizations gathered in person at the Library of Congress to announce the 2022 prize results. We were proud to award the 2022 Library of Congress Lavine/Ken Burns Prize for Film as a tie to two remarkable projects – BELLA! (dir. Jeff L. Lieberman) and PHILLY ON FIRE (dir. Ross Hockrow and Tommy Walker). Each of these films received the full first-place $200,000 prize amount.
Read more about all six of the Finalist films, including our two winners, below!
A National Award for History Documentary Filmmaking
Documentary films on issues of importance to our nation create space for us to have mutually informed conversations about our history. The documentary film medium is perhaps the most relevant and powerful means by which we can explore our history and ourselves. The lessons learned from our past inform and inspire our future.
Bringing this critical educational tool to as broad an American audience as possible is our goal.
This annual national prize, now in its fifth year, is designed to provide finishing funds, including outreach and marketing, for feature-length U.S. historical documentaries in the tradition of Ken Burns.
The establishment of the Library of Congress Lavine/Ken Burns Prize for Film reflects the critical role history documentary film plays today in educating Americans about the American story. The Prize is bestowed by Librarian Carla Hayden and filmmaker Ken Burns who will co-chair a national jury of esteemed scholars, filmmakers, and journalists. The Library of Congress Lavine/Ken Burns Prize for Film joins other awards bestowed by the Library of Congress including the Gershwin Prize for Popular Song, the Prize for American Fiction, and the Kluge Prize for the Study of Humanity.
The Library of Congress Lavine/Ken Burns Prize for Film is made possible through a generous donation by Jeannie and Jonathan Lavine. The Crimson Lion/Lavine Family Foundation invests in philanthropic efforts directed at leveling the playing field for individuals and families. The Foundation supports organizations that strengthen society through education, research, innovation, public policy, direct service, and advocacy. As ever more Americans learn history watching historical documentary films, the Crimson Lion/Lavine Family Foundation makes possible this Library of Congress national prize with The Better Angels Society. The Library of Congress Lavine/Ken Burns Prize for Film will support the creation of exemplary films that live on as enduring educational assets for all Americans, enriching the democracy and informing our understanding of the American story.
BELLA!
2022 WINNER
Directed by Jeff L. Lieberman
In 1970, Bella Abzug entered Congress ready for a fight. With her trademark hat and Bronx swagger, the first elected Feminist upended the Washington patriarchy, battling for women's equality, civil rights, and LGBTQ+ protections. Despite Nixon and the FBI's attempts to silence her, Bella persisted – revolutionizing the blueprint for America.
VIRGIL THOMSON: CREATING THE AMERICAN SOUND
FINALIST
Directed by John Paulson
Dubbed "father of American music" by Aaron Copland, composer/critic Virgil Thomson (1896-1989) is largely unknown to the public. This biography, featuring new and archival music performances, establishes Thomson's originality, versatility and influence not only as creator of the American classical sound but as an insightful critic of our cultural scene.
IMAGINING THE INDIAN: THE FIGHT AGAINST NATIVE AMERICAN MASCOTING
FINALIST
Directed by Aviva Kempner and Ben West
Imagining the Indian: The Fight Against Native American Mascoting aims to inform and educate about the use of Native American names, logos, and mascots in sports and beyond, which has had damaging effects on the self-esteem of Native people. It is a comprehensive examination of the long-standing movement against mascoting.
RAYMOND LEWIS: L.A. LEGEND
FINALIST
Directed by Ryan Polomski (Dean Prator, Co-Director)
RAYMOND LEWIS: L.A. LEGEND tells the true story of the mythical basketball phenom from Watts, California — who many say was blackballed from the NBA in the early 70's for demanding equality — and the never-told-before tale of his unlikely and heartbreaking journey towards becoming a hoops legend.
CANNABIS BUYERS CLUB
FINALIST
Directed by Kip Andersen and Chris O'Connell
Cannabis
Buyers
Club
 tells the story of Dennis Peron, a Vietnam vet who returned from war to become San Francisco's biggest pot dealer. After losing his lover to AIDS, Peron launched the first public 
cannabis
 dispensary in the nation, uniting a community and leading the fight to legalize medical 
marijuana
.
The Honorary Committee is a distinguished group of thought leaders drawn from all corners of the media and cultural landscape, united by a common interest in supporting work that highlights our country's history through documentary film. The members of the Honorary Committee each have large and unique spheres of influence that help spread the mission of the Library of Congress Lavine/Ken Burns Prize for Film, making them a vital part of the Prize community. The members of the 2022 Honorary Committee represent a varied cross-section of our nation's culture, including the written word, music, film, historiography, and news media.
RICHARD BLANCO
Richard Blanco is the fifth presidential inaugural poet in U.S. history—the youngest, first Latino, immigrant, and gay person to serve in such a role. He is the author of the poetry collections Looking for the Gulf Motel, Directions to the Beach of the Dead, and City of a Hundred Fires; the poetry chapbooks Matters of the Sea, One Today, and Boston Strong; a children's book of his inaugural poem, "One Today," illustrated by Dav Pilkey; and Boundaries, a collaboration with photographer Jacob Hessler. His latest book of poems, How to Love a Country (Beacon Press, 2019), both interrogates the American narrative, past and present, and celebrates the still unkept promise of its ideals. 
PATRICIA CARDOSO
Patricia Cardoso is a Colombian-American director, writer, and producer, who has directed a wide range of acclaimed films and episodes for the screen. She was the first Latinx woman to receive a Sundance Audience Award and a Student Academy Award®.
RON CHERNOW
Ron Chernow is the prize-winning author of seven books and the recipient of the 2015 National Humanities Medal. His first book, The House of Morgan, won the National Book Award, Washington: A Life won the 2011 Pulitzer Prize for Biography, and Alexander Hamilton was the inspiration for the Broadway musical.
CHRISTOPHER JOHN FARLEY
Christopher John Farley is the author of five novels, including the young adult novel "Zero O'Clock," and a number of nonfiction books including "Before the Legend: The Rise of Bob Marley" and the national bestseller "Aaliyah: More than a Woman," which was adapted into a hit movie for Lifetime television. Farley co-wrote and co-edited the book "The Blues," the companion volume to Martin Scorsese's PBS documentary series. Farley served as the consulting producer for the Peabody-winning HBO documentary "Mr. Dynamite: The Rise of James Brown." A graduate of Harvard, he has won a number of awards including an NAACP Image Award for his novel "Around Harvard Square." Farley is a former music critic for Time magazine, a former senior editor for the Wall Street Journal and is currently an executive editor for Audible.
Claudrena Harold
Claudrena N. Harold is the Edward Stettinius Professor of History  at the University of Virginia. She is the author of three books, The Rise and Fall of the Garvey Movement in the Urban South, 1918–1942 (Routledge, 2007), New Negro Politics in the Jim Crow South (University of Georgia Press, 2016), and When Sunday Comes: Gospel Music in the Soul and Hip-Hop Eras (University of Illinois Press, 2020). She is co-editor of the essay collection,  Charlottesville 2017: The Legacy of Race and Inequity (University of Virginia Press, 2018). As a part of her ongoing work on the history of black student activism at UVA, she has written, produced, and co-directed with Kevin Everson nine short films: Sugarcoated Arsenic, Fastest Man in the State, 70 kg, U. Of Virginia, 1976, How Can We Ever Be Late, Black Bus Stop,  Hampton,  Pride, and We Demand.
Patricia de Stacy Harrison
The Honorable Patricia de Stacy Harrison is the longest-serving president and chief executive officer of the Corporation for Public Broadcasting (CPB), which serves as the steward of federal funding for more than 1,500 public radio and television stations and producers throughout the United States. Since she joined CPB in 2005, she has increased support for education and journalism and advanced public media in three major areas: Digital innovation and acceleration, Diversity of content, talent, and service, and Dialogue, focused on local community engagement and increased public-private partnerships.
MICHIKO KAKUTANI
Michiko Kakutani is an American literary critic and former chief book critic for The New York Times. Her awards include a Pulitzer Prize for Criticism. Kakutani initially worked as a reporter for The Washington Post, and then from 1977 to 1979 for Time magazine. In 1979, she joined The New York Times as a reporter.
PAULA KERGER
Paula Kerger is the president and chief executive officer of PBS, the nation's largest non-commercial media organization with nearly 350 member stations throughout the country. Having joined PBS in March 2006, Kerger is the longest-serving president and CEO in PBS history.
WYNTON MARSALIS
Wynton Marsalis is an American virtuoso trumpeter, composer, teacher, and artistic director of Jazz at Lincoln Center. He has promoted classical and jazz music, often to young audiences. Marsalis has been awarded nine Grammy Awards and his Blood on the Fields was the first jazz composition to win the Pulitzer Prize for Music.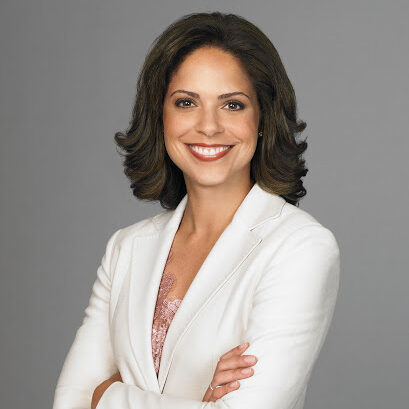 SOLEDAD O'BRIEN
American broadcast journalist and executive producer. Since 2016, O'Brien has been the host for Matter of Fact with Soledad O'Brien, a nationally syndicated weekly talk show produced by Hearst Television. She is chairwoman of Starfish Media Group, a multi-platform media production company and distributor that she founded in 2013.
SHARON ROCKEFELLER
Sharon Rockefeller has served the public broadcasting community for more than 40 years as a leader and policymaker. She has been president and CEO of WETA, Washington, D.C.'s flagship public television and radio stations, since 1989. She continues to guide WETA to outstanding accomplishments in broadcasting and production.
LUIS ANTONIO UBIÑAS
Luis Ubiñas has had a career spanning business, government and the nonprofit sector. He
has served as President of the Ford Foundation, a senior partner at McKinsey & Company
and an Obama-era appointee to both the Export-Import Bank and the International Trade
Commission. Over the last several years, he has been an investor, advisor and board
member. During the 2020 Presidential campaign Luis co-chaired the Biden economic policy
committee.
FLANNERY
Winner
A gothic story fueled by televangelists and girls with wooden legs, "Flannery" covers the biography of writer Flannery O'Connor with archival footage and creative motion graphics. A devout Catholic who walked with crutches, O'Connor wrote about the enduring prejudices of the post-war south. Mystery and manners abound in this work. Directed by Elizabeth Coffman and Mark Bosco, S.J.
Runner-Up
MAE WEST: DIRTY BLONDE is a feature-length historical documentary film developed by Peeled Grape Productions LLC for PBS' American Masters. The film explores the extraordinary career and legacy of this complex cultural figure, who left an indelible imprint on American entertainment as a writer, performer, and agitator for social change. Directed by Sally Rosenthal & Julia Marchesi.
MR. SOUL!
Finalist
Before Oprah, before Arsenio, there was Mr. SOUL! An in-depth look at the late 1960s WNET public television series SOUL! and its producer Ellis Haizlip, who provided expanded images of African Americans on television, shifting the gaze from inner-city poverty and violence to the vibrancy of the Black Arts Movement. Directed by Melissa Haizlip.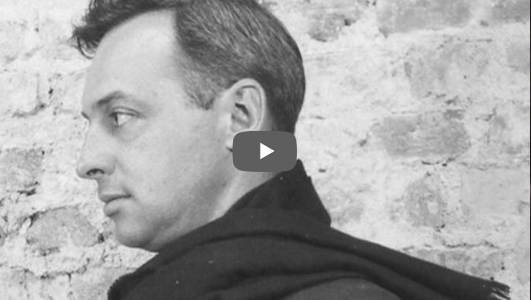 THE ADVENTURES OF
SAUL BELLOW
Finalist
This is the first major documentary on one of America's greatest writers, Saul Bellow.  The film examines Bellow's influence on American literature, explores Bellow as a public figure, and looks at how he dealt with key issues of his time, including race, gender, and the Jewish and immigrant experience. Directed by Asaf Galay.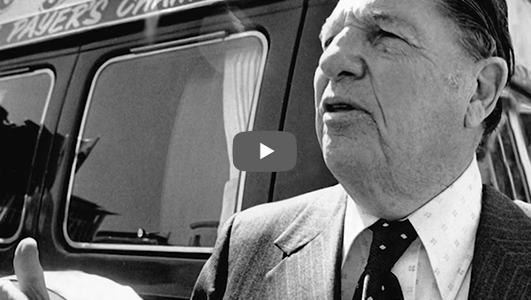 THE FIRST
ANGRY MAN

Finalist
The First Angry Man tells the story of political outsider Howard Jarvis and the California property tax revolt he led during Governor Jerry Brown's first term in 1978. Historians credit Jarvis' campaign for Proposition 13 with triggering a national anti-tax, anti-government movement with immeasurable and enduring consequences. Directed by Jason Cohn & Camille Servan-Schreiber.
9 TO 5: THE STORY
OF A MOVEMENT
Finalist
This historical documentary tells the story of a grassroots national movement of women clerical workers who endured low pay, disrespect and sexual harassment. By the early 1970s, they had had enough. They gathered their courage, rose up against their bosses and started fighting for a better life. Directed by Steven Bognar & Julia Reichert.