The 2023 Library of Congress Lavine/Ken Burns Prize for Film opened for submissions on February 15 and closed on May 15, 2023. Read on for more information on selection criteria and how to apply next year.
1. The project must be a late-stage documentary film with a running time of 50 minutes or more.
2. The subject matter of the film must be American history.
3. The applicant must have previously produced or directed at least one long-form documentary for broadcast or online distribution.
4. Industrial, promotional, branded content, or instructional films are not eligible.
If you have questions about the submission process, please direct them to submissions@betterangelssociety.org.
A National Award for History Documentary Filmmaking
Documentary films on issues of importance to our nation create space for us to have mutually informed conversations about our history. The documentary film medium is perhaps the most relevant and powerful means by which we can explore our history and ourselves. The lessons learned from our past inform and inspire our future.
Bringing this critical educational tool to as broad an American audience as possible is our goal.
This annual national prize, now in its fifth year, is designed to provide finishing funds, including outreach and marketing, for feature-length U.S. historical documentaries in the tradition of Ken Burns.
The establishment of the Library of Congress Lavine/Ken Burns Prize for Film reflects the critical role history documentary film plays today in educating Americans about the American story. The Prize is bestowed by Librarian Carla Hayden and filmmaker Ken Burns who will co-chair a national jury of esteemed scholars, filmmakers, and journalists. The Library of Congress Lavine/Ken Burns Prize for Film joins other awards bestowed by the Library of Congress including the Gershwin Prize for Popular Song, the Prize for American Fiction, and the Kluge Prize for the Study of Humanity.
The Library of Congress Lavine/Ken Burns Prize for Film is made possible through a generous donation by Jeannie and Jonathan Lavine. The Crimson Lion/Lavine Family Foundation invests in philanthropic efforts directed at leveling the playing field for individuals and families. The Foundation supports organizations that strengthen society through education, research, innovation, public policy, direct service, and advocacy. As ever more Americans learn history watching historical documentary films, the Crimson Lion/Lavine Family Foundation makes possible this Library of Congress national prize with The Better Angels Society. The Library of Congress Lavine/Ken Burns Prize for Film will support the creation of exemplary films that live on as enduring educational assets for all Americans, enriching the democracy and informing our understanding of the American story.
BELLA!
2022 WINNER
Directed by Jeff L. Lieberman
In 1970, Bella Abzug entered Congress ready for a fight. With her trademark hat and Bronx swagger, the first elected Feminist upended the Washington patriarchy, battling for women's equality, civil rights, and LGBTQ+ protections. Despite Nixon and the FBI's attempts to silence her, Bella persisted – revolutionizing the blueprint for America.
VIRGIL THOMSON: CREATING THE AMERICAN SOUND
FINALIST
Directed by John Paulson
Dubbed "father of American music" by Aaron Copland, composer/critic Virgil Thomson (1896-1989) is largely unknown to the public. This biography, featuring new and archival music performances, establishes Thomson's originality, versatility and influence not only as creator of the American classical sound but as an insightful critic of our cultural scene.
IMAGINING THE INDIAN: THE FIGHT AGAINST NATIVE AMERICAN MASCOTING
FINALIST
Directed by Aviva Kempner and Ben West
Imagining the Indian: The Fight Against Native American Mascoting aims to inform and educate about the use of Native American names, logos, and mascots in sports and beyond, which has had damaging effects on the self-esteem of Native people. It is a comprehensive examination of the long-standing movement against mascoting.
RAYMOND LEWIS: L.A. LEGEND
FINALIST
Directed by Ryan Polomski (Dean Prator, Co-Director)
RAYMOND LEWIS: L.A. LEGEND tells the true story of the mythical basketball phenom from Watts, California — who many say was blackballed from the NBA in the early 70's for demanding equality — and the never-told-before tale of his unlikely and heartbreaking journey towards becoming a hoops legend.
CANNABIS BUYERS CLUB
FINALIST
Directed by Kip Andersen and Chris O'Connell
Cannabis
Buyers
Club
 tells the story of Dennis Peron, a Vietnam vet who returned from war to become San Francisco's biggest pot dealer. After losing his lover to AIDS, Peron launched the first public 
cannabis
 dispensary in the nation, uniting a community and leading the fight to legalize medical 
marijuana
.
Past Winners and Finalists
FLANNERY
Winner
A gothic story fueled by televangelists and girls with wooden legs, "Flannery" covers the biography of writer Flannery O'Connor with archival footage and creative motion graphics. A devout Catholic who walked with crutches, O'Connor wrote about the enduring prejudices of the post-war south. Mystery and manners abound in this work. Directed by Elizabeth Coffman and Mark Bosco, S.J.
Runner-Up
MAE WEST: DIRTY BLONDE is a feature-length historical documentary film developed by Peeled Grape Productions LLC for PBS' American Masters. The film explores the extraordinary career and legacy of this complex cultural figure, who left an indelible imprint on American entertainment as a writer, performer, and agitator for social change. Directed by Sally Rosenthal & Julia Marchesi.
MR. SOUL!
Finalist
Before Oprah, before Arsenio, there was Mr. SOUL! An in-depth look at the late 1960s WNET public television series SOUL! and its producer Ellis Haizlip, who provided expanded images of African Americans on television, shifting the gaze from inner-city poverty and violence to the vibrancy of the Black Arts Movement. Directed by Melissa Haizlip.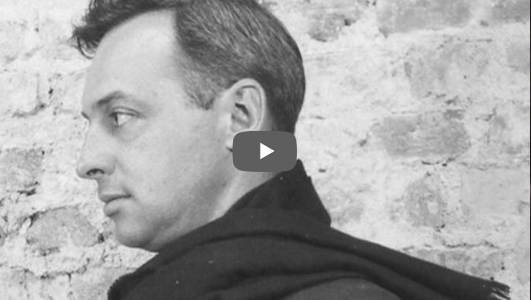 THE ADVENTURES OF
SAUL BELLOW
Finalist
This is the first major documentary on one of America's greatest writers, Saul Bellow.  The film examines Bellow's influence on American literature, explores Bellow as a public figure, and looks at how he dealt with key issues of his time, including race, gender, and the Jewish and immigrant experience. Directed by Asaf Galay.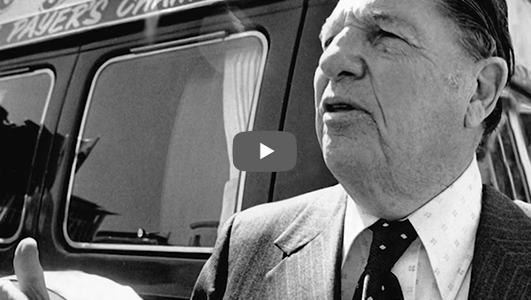 THE FIRST
ANGRY MAN

Finalist
The First Angry Man tells the story of political outsider Howard Jarvis and the California property tax revolt he led during Governor Jerry Brown's first term in 1978. Historians credit Jarvis' campaign for Proposition 13 with triggering a national anti-tax, anti-government movement with immeasurable and enduring consequences. Directed by Jason Cohn & Camille Servan-Schreiber.
9 TO 5: THE STORY
OF A MOVEMENT
Finalist
This historical documentary tells the story of a grassroots national movement of women clerical workers who endured low pay, disrespect and sexual harassment. By the early 1970s, they had had enough. They gathered their courage, rose up against their bosses and started fighting for a better life. Directed by Steven Bognar & Julia Reichert.