LIBRARY OF CONGRESS LAVINE/KEN BURNS PRIZE FOR FILM
Documentary films on issues of import to our Republic allow us to have an informed-and-civil conversation about our history. The emotional connection to film inspires reading, critical thinking and acting on issues of import. The lessons learned from our past inform and inspire our future. Bringing this critical educational tool to as broad an American audience as possible is our goal.
A key component of continuing Ken's legacy is to engage and empower the next generation of documentary filmmakers. The Better Angels Society is committed to paving the way for the filmmakers of tomorrow and honoring the legacy of Ken Burns.
A National Award for History Documentary Filmmaking
This annual national prize, now in its 2nd year, is designed to provide finishing funds, including outreach and marketing, for feature length U.S. historical documentaries in the tradition of Ken Burns.
The establishment of the Library of Congress Lavine/Ken Burns Prize for Film reflects the critical role history documentary film plays today in educating Americans about the American story. The Prize is bestowed by Librarian Carla Hayden and filmmaker Ken Burns who will co-chair a national jury of esteemed scholars, filmmakers and journalists. The Library of Congress Lavine/Ken Burns Prize for Film joins other awards bestowed by the Library of Congress including the Gershwin Prize for Popular Song, the Prize for American Fiction, and the Kluge Prize for the Study of Humanity.
The Library of Congress Lavine/Ken Burns Prize for Film is made possible through a generous donation by Jeannie and Jonathan Lavine. The Crimson Lion/Lavine Family Foundation invests in philanthropic efforts directed at leveling the playing field for individuals and families. The Foundation supports organizations that strengthen society through education, research, innovation, public policy, direct service, and advocacy. As ever more Americans learn history watching historical documentary films, the Crimson Lion/Lavine Family Foundation makes possible this Library of Congress national prize with The Better Angels Society. The Library of Congress Lavine/Ken Burns Prize for Film will support the creation of exemplary films that live on as enduring educational assets for all Americans, enriching the democracy and informing our understanding of the American story.
FLANNERY
Winner
A gothic story fueled by televangelists and girls with wooden legs, "Flannery" covers the biography of writer Flannery O'Connor with archival footage and creative motion graphics. A devout Catholic who walked with crutches, O'Connor wrote about the enduring prejudices of the post-war south. Mystery and manners abound in this work. Directed by Elizabeth Coffman and Mark Bosco, S.J.
Runner-Up
MAE WEST: DIRTY BLONDE is a feature-length historical documentary film developed by Peeled Grape Productions LLC for PBS' American Masters. The film explores the extraordinary career and legacy of this complex cultural figure, who left an indelible imprint on American entertainment as a writer, performer, and agitator for social change. Directed by Sally Rosenthal & Julia Marchesi.
MR. SOUL!
Finalist
Before Oprah, before Arsenio, there was Mr. SOUL! An in-depth look at the late 1960s WNET public television series SOUL! and its producer Ellis Haizlip, who provided expanded images of African Americans on television, shifting the gaze from inner-city poverty and violence to the vibrancy of the Black Arts Movement. Directed by Melissa Haizlip & Sam Pollard.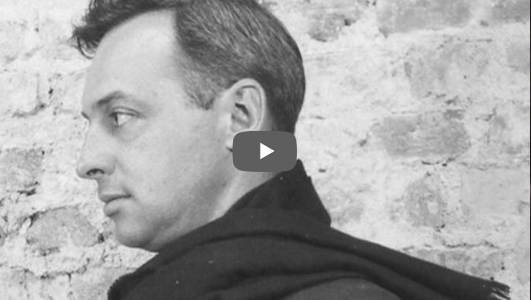 THE ADVENTURES OF
SAUL BELLOW
Finalist
This is the first major documentary on one of America's greatest writers, Saul Bellow.  The film examines Bellow's influence on American literature, explores Bellow as a public figure, and looks at how he dealt with key issues of his time, including race, gender, and the Jewish and immigrant experience. Directed by Asaf Galay.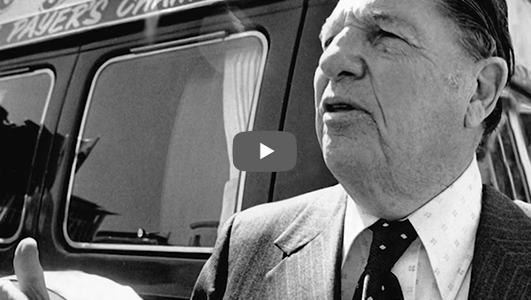 THE FIRST
ANGRY MAN

Finalist
The First Angry Man tells the story of political outsider Howard Jarvis and the California property tax revolt he led during Governor Jerry Brown's first term in 1978. Historians credit Jarvis' campaign for Proposition 13 with triggering a national anti-tax, anti-government movement with immeasurable and enduring consequences. Directed by Jason Cohn & Camille Servan-Schreiber.
9 TO 5: THE STORY
OF A MOVEMENT
Finalist
This historical documentary tells the story of a grassroots national movement of women clerical workers who endured low pay, disrespect and sexual harassment. By the early 1970s, they had had enough. They gathered their courage, rose up against their bosses and started fighting for a better life. Directed by Steven Bognar & Julia Reichert.